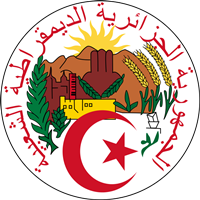 Algeria is a country located in Northern Africa, bordering the Mediterranean Sea, between Morocco and Tunisia. Algeria is bordered by Libya, Mali, Mauritania, Morocco, Niger, Tunisia and Western Sahara, and is the largest country in Africa. It has a land mass of 2,381,741 square km, making it the 10th largest country (regarding land mass) in the world. It is slightly more than 3.5 times the size of Texas, in the United States. Algeria's coastline is 998 km and it claims territorial waters of 12 nautical miles (nm) and an exclusive fishing zone of: 32-52 nm. Its climate is arid to semiarid; mild, wet winters with hot, dry summers along the coast; drier with cold winters and hot summers on high plateau; "sirocco" is a hot, dust/sand-laden wind especially common in the summer. This weather is conducive to spending time indoors working on one's Numismatic collection.
---
We have an entire article regarding this subject.
Click here to read it!