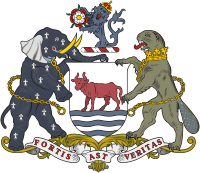 Oxford is a city in South East England and the county town of Oxfordshire. With a population of 150,200 it is the 52nd largest city in the United Kingdom, and one of the fastest growing and most ethnically diverse.
Oxford has a broad economic base. Its industries include motor manufacturing, education, publishing, and a large number of information technology and science-based businesses, some being academic offshoots.
The city is known worldwide as the home of Oxford University, the oldest university in the English-speaking world.