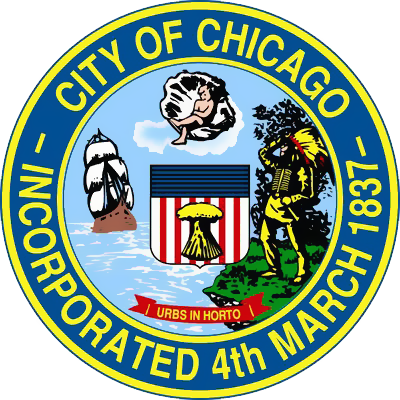 Chicagos the third most populous city in the United States, after New York City and Los Angeles.
Chicago was incorporated as a city in 1837, near a portage between the Great Lakes and the Mississippi River watershed, and experienced rapid growth in the mid-nineteenth century. Today, the city is an international hub for finance, commerce, industry, technology, telecommunications, and transportation, with O'Hare International Airport being the busiest airport in the world; it also has the largest number of U.S. highways, and railroad freight entering its region. In 2012, Chicago was listed as an alpha global city by the Globalization and World Cities Research Network, and ranks seventh in the world in the 2014 Global Cities Index.
Chicago's culture includes contributions to the visual arts, novels, film, theater, especially improvisational comedy, and music, particularly jazz, blues, soul, and the creation of house music. The city has many nicknames, which reflect the impressions and opinions about historical and contemporary Chicago. The best-known include the "Windy City" and "Second City." Chicago has professional sports teams in each of the major professional leagues.