The option of viewing the coins market prices is now live and you can start using it.
Watch for the

sign on our coins catalog pages. It shows that a coin has this new option:


In the coin details page there is a link you can click for viewing the market prices: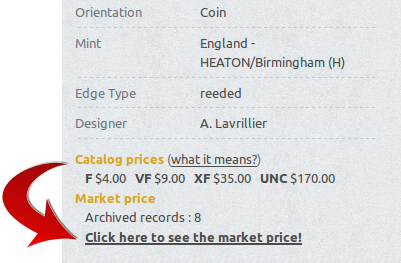 Each price viewing costs points so for accesing it you will need to earn them. Click here to find out how.
Inside the price analysis page you have access to statistical information about the price of the coin, together with price evolution graphs and information about each auction we used for calculating the results.
You can see an example below: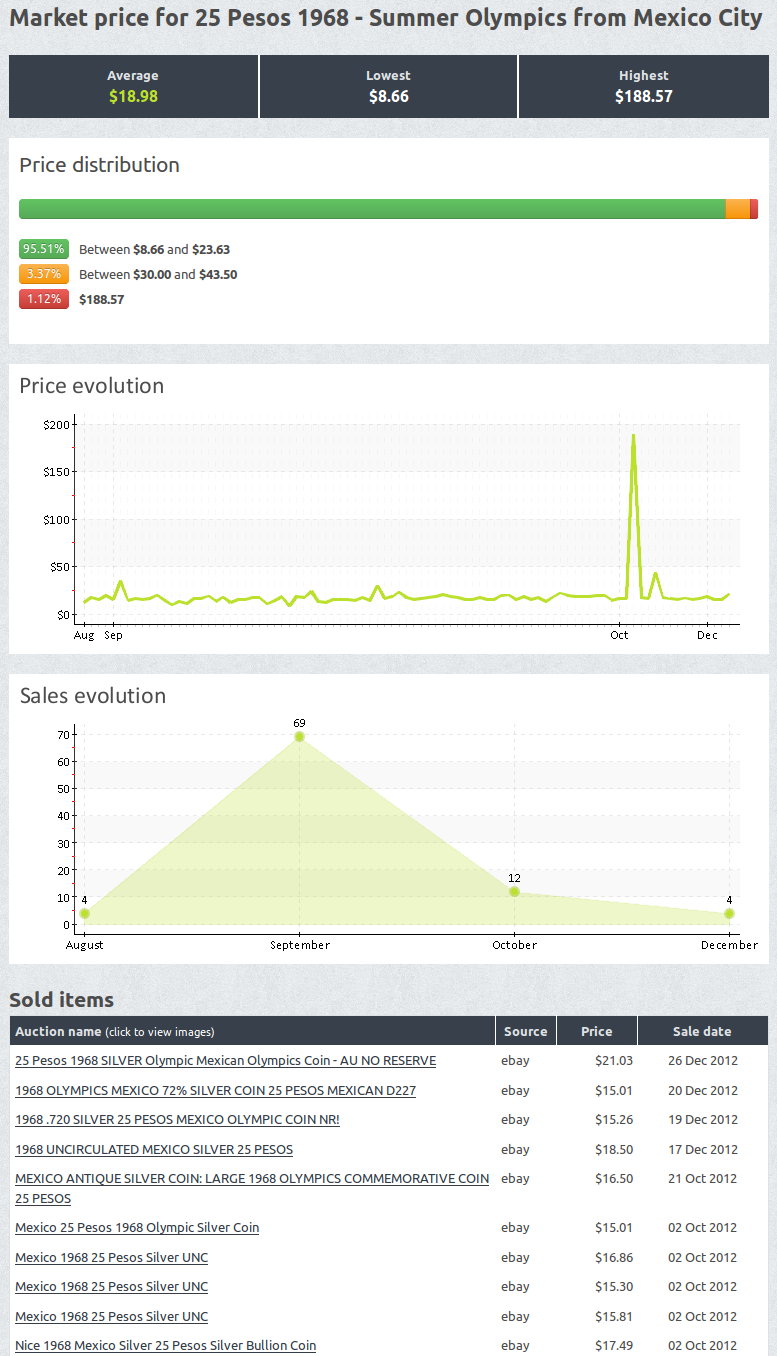 Enjoy using this new feature! We are waiting for your feedback in the Contact page.